Kin Custom
Wild Safari Leopard | Women's Midi Bodycon Dress
Regular price
$51.95
$0.00
Unit price
per
𝑻𝒂𝒌𝒆 𝑨 𝑾𝒂𝒍𝒌 𝑶𝒏 𝑻𝒉𝒆 𝑾𝒊𝒍𝒅 𝑺𝒊𝒅𝒆 🐆
This effortless Leopard Print Women's Midi Bodycon Dress, cut to a figure-flaunting silhouette, is perfect plain or all dressed up. With a back-slit hem and soft material, this custom-made dress will hug your figure in all the right places. Each dress is printed, cut, and handmade after you order it. Meaning it didn't exist before you decided you wanted it. Made from 100% ethically sourced materials and shipped with recycled packaging, this isn't your average dress. Shipping is free too.
Product Details:
👗 100% Recycled packaging & ethically sourced materials
👗 Soft, comfortable fabric
👗 95% Polyester, 5% Spandex, Ribbed knit
👗 Square neckline
👗 Back-slit hem
👗 Below the knee length cut
👗 Printed, cut, and handmade 
Size & Fit:
👗 Slim fit, moderate stretch
👗 Length, size Small: 41"
👗 Measurements vary, +/- 1" per size
👗 Model is 5'11 wearing size Small
👗 Model's dress size is 2

When will I receive my order?
Because every product is handmade on-demand and we do not carry inventory, we average 3 business days of production and offer the following shipping methods:

👉 Premium (International): 4-7 business days, dropshipped to you directly from China.

Total Expected Time:
👉 Production: 3 business days
👉 Shipping: 4-7 business days
👉 Total: 7-10 business days from time of order
What countries does this product ship to?
North America:
🇺🇸 United States
🇨🇦 Canada
🇲🇽 Mexico

Europe:
🇬🇧 United Kingdom
🇮🇪 Ireland
🇦🇹 Austria
🇧🇪 Belgium
🇨🇿 Czech Republic
🇨🇾 Cyprus
🇩🇰 Denmark
🇫🇮 Finland
🇫🇷 France
🇩🇪 Germany
🇬🇷 Greece
🇭🇺 Hungary
🇮🇹 Italy
🇱🇻 Latvia
🇱🇺 Luxembourg
🇳🇱 Netherlands
🇳🇴 Norway
🇵🇱 Poland
🇵🇹 Portugal
🇸🇰 Slovakia
🇸🇮 Slovenia
🇪🇸 Spain
🇸🇪 Sweden
🇨🇭 Switzerland

Oceania:
🇦🇺 Australia
🇳🇿 New Zealand

Asia:
🇭🇰 Hong Kong
🇯🇵 Japan
🇲🇴 Macau
🇲🇾 Malaysia
🇸🇬 Singapore
🇰🇷 South Korea
🇹🇼 Taiwan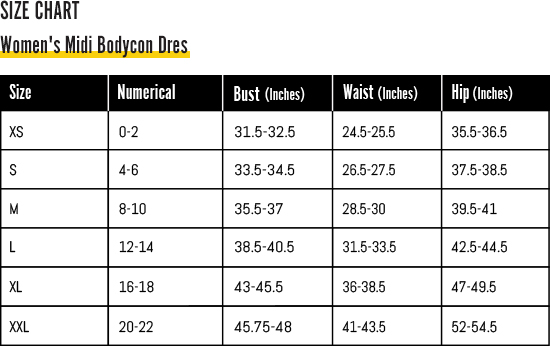 Material & Care
Machine wash cold, tumble dry low
95% Polyester, 5% Spandex, Ribbed knit
Fabric weight: 7.67 oz/yd² (260g/m²)
Imported
---
Share this Product
---