Kin Custom
Very Peri | Women's Yoga Pants
Regular price
$54.95
$0.00
Unit price
per
𝑩𝒓𝒆𝒂𝒕𝒉𝒂𝒃𝒍𝒆, 𝑭𝒍𝒂𝒕𝒕𝒆𝒓𝒊𝒏𝒈, & 𝑯𝒂𝒏𝒅𝒎𝒂𝒅𝒆
Our Very Peri Women's Yoga Pants are carefully crafted with high-tech breathable fabric to move with your body while perfectly flattering your figure - including 20% Spandex. And you'll look great in our Very Peri version. Named as Pantone's Color of the year for 2022, this periwinkle shade combines "the faithfulness and constancy of blue" with "vivifying violet-red undertones," so fans of purple hues are likely to feel extra inspired! Each pair of leggings is printed, cut, and handmade after you order them. Meaning they didn't exist before you decided to make them yours. Made from 100% ethically sourced materials and shipped with recycled packaging, 
these aren't your average yoga pants. Expedited shipping is fast and free too.
Product Details:
🧘‍♀️ 100% Recycled packaging & ethically sourced materials
🧘‍♀️ Smooth, breathable fabric - 80% Polyester, 20% Spandex
🧘‍♀️ Fabric weight: 5.90 oz/yd² (200g/m²)
🧘‍♀️ Wicks away moisture
🧘‍♀️ Comfortable waistband
🧘‍♀️ Printed, cut, and handmade 
🧘‍♀️ Machine wash cold, hang to dry
Size & Fit:
🧘‍♀️ Fitted
🧘‍♀️ Four-way stretch
🧘‍♀️ Mid-rise
🧘‍♀️ Sits below natural waist
🧘‍♀️ Inseam, size Small: 26"
🧘‍♀️ Measurements vary, +/- 0.5" per size
🧘‍♀️ Model is 5'10" wearing size Small
🧘‍♀️ Model's hips are 37"

When will I receive my order?
Because every product is handmade on-demand and we do not carry inventory, we average 3 business days of production and offer the following shipping methods:
👉 Premium (International): 4-7 business days, dropshipped to the end customer directly from China.

Total Expected Time:
👉 Production: 3 business days
👉 Shipping: 4-7 business days
👉 Total: 7-10 business days from time of order 
What countries does this product ship to?
North America:
🇺🇸 United States
🇨🇦 Canada
🇲🇽 Mexico

Europe:
🇬🇧 United Kingdom
🇮🇪 Ireland
🇦🇹 Austria
🇧🇪 Belgium
🇨🇿 Czech Republic
🇨🇾 Cyprus
🇩🇰 Denmark
🇫🇮 Finland
🇫🇷 France
🇩🇪 Germany
🇬🇷 Greece
🇭🇺 Hungary
🇮🇹 Italy
🇱🇻 Latvia
🇱🇺 Luxembourg
🇳🇱 Netherlands
🇳🇴 Norway
🇵🇱 Poland
🇵🇹 Portugal
🇸🇰 Slovakia
🇸🇮 Slovenia
🇪🇸 Spain
🇸🇪 Sweden
🇨🇭 Switzerland

Oceania:
🇦🇺 Australia
🇳🇿 New Zealand

Asia:
🇭🇰 Hong Kong
🇯🇵 Japan
🇲🇴 Macau
🇲🇾 Malaysia
🇸🇬 Singapore
🇰🇷 South Korea
🇹🇼 Taiwan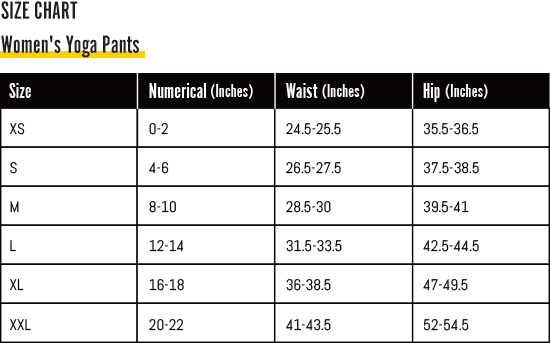 Material & Care
Machine wash cold, hang to dry

80% Polyester, 20% Spandex

Fabric weight: 5.90 oz/yd² (200g/m²)

Imported
---
Share this Product
---