Kin Custom
Jester Red | Men's Swim Trunk
Regular price
$52.95
$0.00
Unit price
per
𝑰𝒕'𝒔 𝑨𝒍𝒘𝒂𝒚𝒔 𝑺𝒖𝒎𝒎𝒆𝒓 𝑺𝒐𝒎𝒆𝒘𝒉𝒆𝒓𝒆🌞
When you're heading to the beach or pool, you want to combine comfort and style. Our classic fit handmade Jester Red Men's Swim Trunks are made and designed with just that in mind. With an adjustable drawstring waistband, its smooth and durable materials are made with 40+ UPF, giving you premium UV protection. Each pair is printed, cut, and handmade after you order it. Meaning it didn't exist before you decided to make them yours. Made from 100% ethically sourced materials and shipped with recycled packaging, these aren't your average swim trunks. Shipping is free too.


Product Details:
🩳 100% Recycled packaging & ethically sourced materials
🩳 Lightweight, water-resistant fabric
🩳 100% Polyester / Broadcloth
🩳 Drawstring waistband
🩳 UPF 40+
🩳 Built-in mesh brief
🩳 Pockets - Two side pockets and one back slip pocket
🩳 Printed, cut, and handmade
Size & Fit:
🩳 Runs true to size
🩳 Inseam 7"
🩳 Measurements vary, +/- 0.5" per size
🩳 Model is 6'2" wearing size Large
When will I receive my order?
Because every product is handmade on-demand and we do not carry inventory, we average 3 business days of production and offer the following shipping methods:
👉 Premium (International): 4-7 business days, dropshipped to the end customer directly from China.

Total Expected Time:
👉 Production: 3 business days
👉 Shipping: 4-7 business days
👉 Total: 7-10 business days from time of order 
What countries does this product ship to?
North America:
🇺🇸 United States
🇨🇦 Canada
🇲🇽 Mexico

Europe:
🇬🇧 United Kingdom
🇮🇪 Ireland
🇦🇹 Austria
🇧🇪 Belgium
🇨🇿 Czech Republic
🇨🇾 Cyprus
🇩🇰 Denmark
🇫🇮 Finland
🇫🇷 France
🇩🇪 Germany
🇬🇷 Greece
🇭🇺 Hungary
🇮🇹 Italy
🇱🇻 Latvia
🇱🇺 Luxembourg
🇳🇱 Netherlands
🇳🇴 Norway
🇵🇱 Poland
🇵🇹 Portugal
🇸🇰 Slovakia
🇸🇮 Slovenia
🇪🇸 Spain
🇸🇪 Sweden
🇨🇭 Switzerland

Oceania:
🇦🇺 Australia
🇳🇿 New Zealand

Asia:
🇭🇰 Hong Kong
🇯🇵 Japan
🇲🇴 Macau
🇲🇾 Malaysia
🇸🇬 Singapore
🇰🇷 South Korea
🇹🇼 Taiwan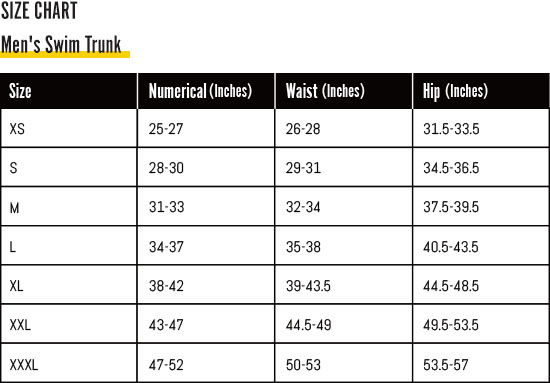 ---
Share this Product
---